Containers
SHIPPING CONTAINERS: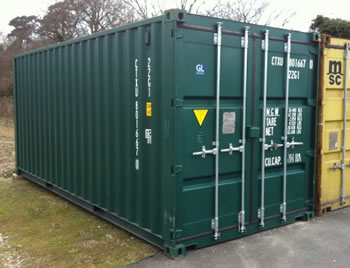 All listed shipping container types have a double door on one end which can be opened completely.
Steel: Walls made of corrugated steel sheets, profiled steel frames, wooden floor on steel cross members
steel plates made of Corten steel (anti corrosive)
forged and galvanised door locking bars
CSC plated for 30 to maximum weight
NEW: with serially fitted lock box
These second hand shipping containers can also be described as storage or transport containers. Our second hand shipping containers are promptly available from various depots all over Europe! Additionally to the commonly used 20' and 40' boxes, we also offer open top and high cube containers for sale.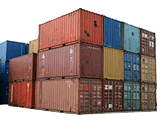 Second hand shipping containers can be used for many purposes. Whether as store for tyres or other materials or as cheap transport container – the containers are the ideal solution for your storage and transport problems. Naturally the shipping containers which are used for transport have a valid CSC plate.

All listed container types have a double door on one end which can be opened completely.
STORAGE CONTAINERS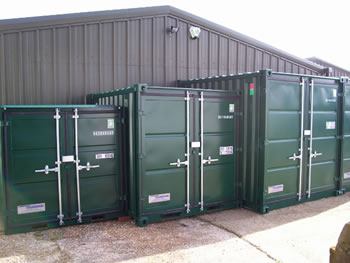 Walls made of corrugated steel sheets, steel profile frame, wooden floor (plywood boards) on steel cross members or steel floor
Sizes: 6', 8', 10', 15', 20' ft and Moverbox
available with wooden or steel floor
handling with crane or fork lift
storage of up to 2 tons possible
security and electrical fittings (optional)
galvanised locking bars
MOVER BOX: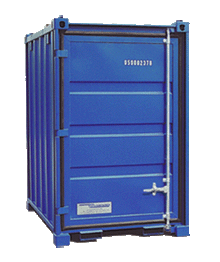 The compact and handy container for removal companies, construction sites and the industry! The newly patented Mover Box offers ideal protection against fire or water hazards. This steel container is fire and water proof. The Mover Box can be safely stored outside when you fit a padlock.
Real tests carried out by an independent Fire Research Institute have shown that any fire breaking out inside a Mover Box whilst the doors are closed, will stop within a few minutes and will not spread to other containers due to the special fire protection strips.
Inside
Length
2040 mm
Width
1500 mm
Height
2200 mm
Outside
Length
2200 mm
Width
1600 mm
Height
2445 mm
Weight
450 kg